Counseling for Russian or Kazakh Speakers
Virtual or InPerson in Libertyville, IL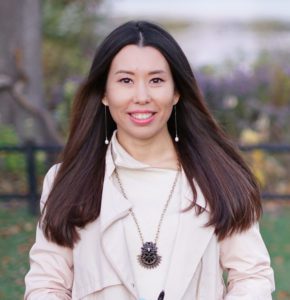 MERUYET AKIMBAYEVA, CLINICAL THERAPIST
Я магистр психологии с 10-летним терапевтическим опытом. Я приглашаю всех, кто испытывает тревогу, депрессию, нестабильную самооценку, сексуальные проблемы, травмы, жизненные перемены, трудности в отношениях и проблемы с употреблением психоактивных веществ. Кроме этого, я работаю с амбициозными клиентами, которые ищут ресурс для баланса их карьеры, семейной жизни, здоровья и отдыха.
Уникальность моей терапии заключается в ее глубинном психоаналитическом и интегральном подходе, где учитывается менталитет, духовность, история семьи, тип личности и жизненный опыт каждого клиента. Я воспринимаю своего клиента как единую систему, в которой его ментальное, эмоциональное, физическое и духовное состояния интегрированы и взаимодополняются.
Мой слоган: «Современный Мир задает свой высокий ритм и меняться это одна из главных необходимостей, чтобы быть счастливыми сегодня, и при этом не прогибаясь под чьим-то давлением и не теряя себя. Эволюционироваться из собственного желания для себя, детей, общества, а также наслаждаться жизнью, быть любимыми и любить других!»

А также на основе своего опыта я разработала методику для диагностики эмоционального состояния и распознавания главных потребностей человека.
How wonderful would it be to express your emotional and personal
thoughts in therapy in your native tongue?
Meru Akimbayeva speaks Russian, Turk, Kazakh and English.
My uniqueness as a bilingual therapist is that I combine the values and perspectives of the individualistic and the collectivist mentalities, allowing me to see different ways to solve mental issues and hardships.
My clients are viewed as a whole system, including their mental, emotional, and spiritual states. I invite my clients on a journey to discover their potential, gain solutions and obtain the necessary resources and skills for living a meaningful and fulfilled life.
I am a compassionate professional with extensive experience treating a full range of mental health issues, including anxiety, depression, addiction, relationship concerns, sexual concerns, negative body image, grief, trauma, and life transitions.
Additionally, I work with high functioning and ambitious clients who are facing life stresses such as relationships, work, couple, or family issues and want to balance their career, family, health, and leisure. I also offer sessions in Russian and Kazakh languages.
Don't hesitate to call today. Her energy is contagious!
Meruyet Akimbayeva, MA
1870 Winchester Dr
Ste 203
Libertyville, IL 60048
224-208-5228